Hi guys, I designed this clean custom gauges and think you guys might like it.
I have been working on this for half year (well, of course i just keep working on it once a while)
First thing first, have to thanks 98Mystique2 for starting a thread to show people how to make custom gauges and
Savior for the Gauges files.
My custome guages were start from there, but i use different material (Which will not separate unless u destory it).
My guages label is

NOT overlayer

, it is a direct replacement.
Using this Custom Guages, you will have to change your cluster lighting which i have a thread about it >>>> http://www.contour.org/ceg-vb/showth...-custom-guages


I have 2 designs of the guage styles; 2 different text on the Rpm and Mph; 4 Kind of lookings (color of the panels); and 2 effects.
I tried different color of light bulb, From left top to right bottom: Cool white, Green, stock bulb, Red.
The 2 different Text are Type A or Type B
Type A is spell out the whole "Revolution per minute" & "Mile per hour" (in most of the pictures)
Type B is just " 1:1000" & " MPH" like this :
The 4 different lookings are : White(WT), Black(BK), Carbon fiber(CF), Red carbon fiber (RC)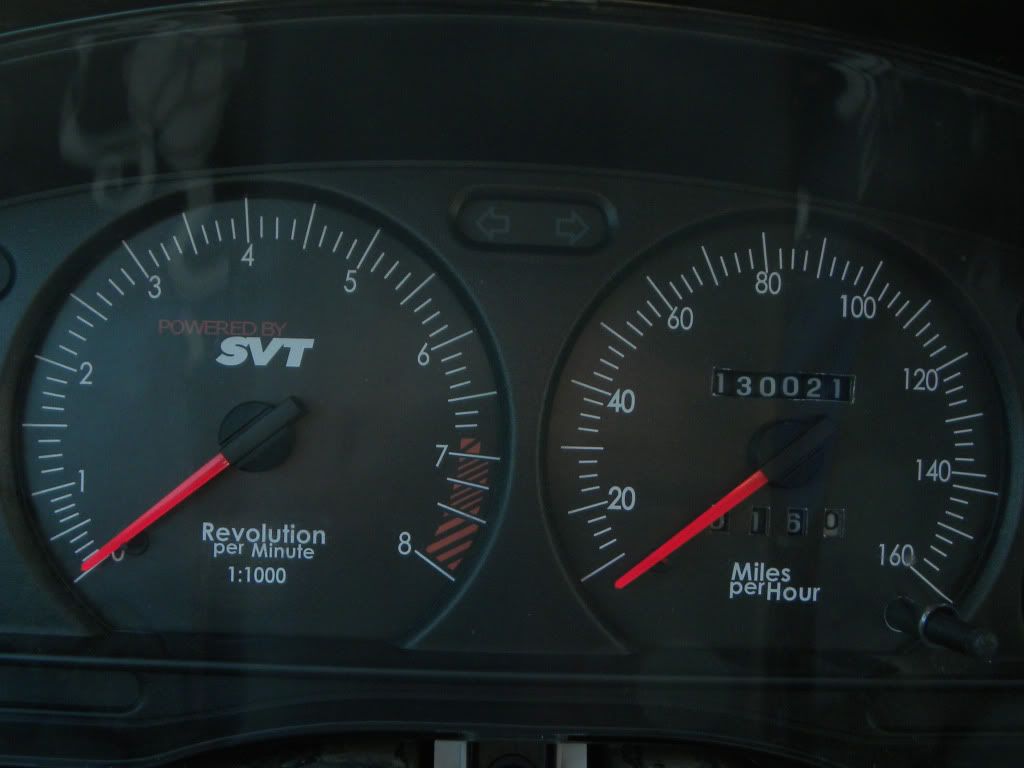 For CF, it is glossy
This is the
Red Carbon Fiber
on the
left
, Stock design white face on the
right
.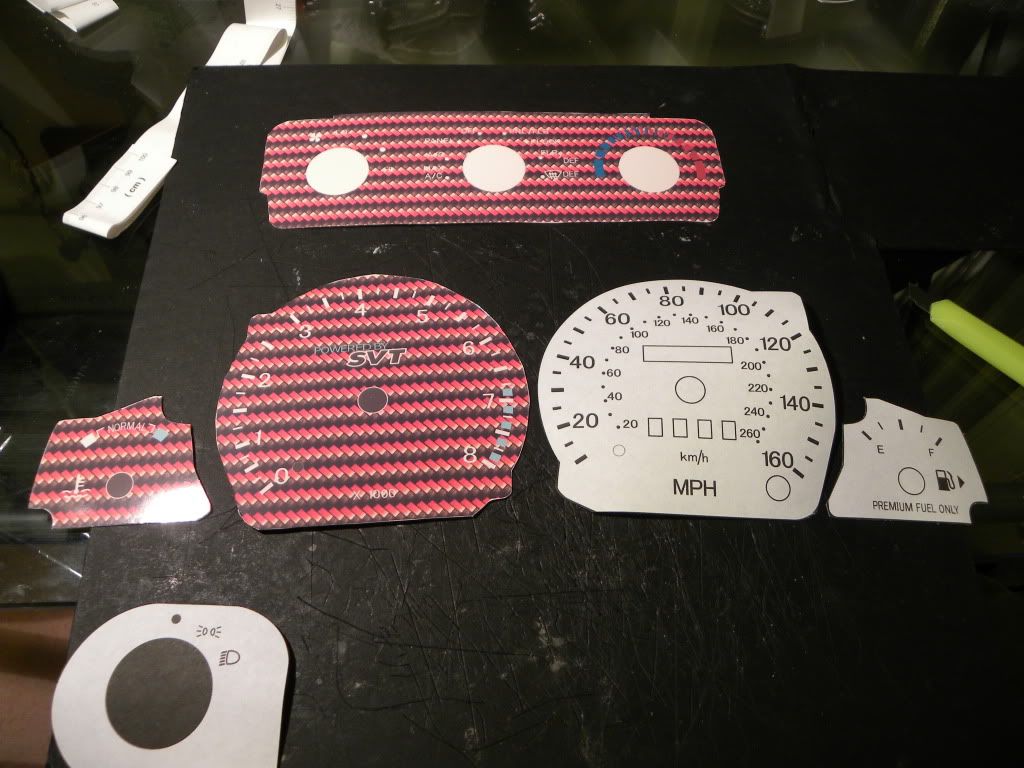 I saw a lot of car now-a-day has kind of halo on the Guages, so i did something similar.
With the ring, i call it type O, without calls X
Therefore, the left is "AX", right is "AO" in the picture
I also have HVAC with a matching design with the gauges and in WT, BK, CF, RC.
Now, the bad thing about it:
Everything is hand craft, i do not have the best craftsmanship so there will be edges that are not nice, but they do not show after you put the cluster back on (because edges will be coverd in the cluster).
Also, another thing is , White color one
is less clear than BK and CF, but it looks the best in day light.
Another problem is there will be

Hotspots.

If some of you know and willing to fix hotspots, this won't be a problem for you.
I did use some over layers to weaker the hotspot, so it is acceptable IMO.
It is not a group buy, i will produce it as long as someone wants it.
For the Pricing: They are all shipped
White ----------------30 (believe or not, it need more layers and a lot harder)
Black -----------------25
Carbon Fiber---------30 (I have to print it with my own glossy paper and ink, so yes, it cost more)
Red Carbon Fiber----30
Your own design-----30, depends, could be more
HVAC + headlight switch panel, any color------------10
Orders will be made within few days, and ship right away, so should takes around a week to arrive your pace after i receive the money.
For ordering, please email me, it is a lot easier to track everything:
calvinofyou@hotmail.com
Or u can PM me too
If you are going to order , please include your address , real name, what do your want (like WT Stock Type A-O as White panel color, Stock design, spell out text, with halo ring)
Let me know if u want a specail design, i will see what i can do.
Paypal :
squalldiny@yahoo.com.hk
Please leave me comment, so i can improve this.
Thank you.