TURN SIGNAL SWITCH REPAIR AND REPLACE
This is a super easy repair!
Symptoms:
On my car the symptom was an intermittent failure of the turn signal. Signal would turn on, flash a few times and then just stop. Wiggling the stalk would make it start blinking again but it would stop again after a few flashes.
Tools and Supplies Needed:
You will need a phillips head screwdriver. A twelve volt power source and some test wires as well as an ohm meter will be useful for troubleshooting but you can often get a friendly parts guy at the local Autozone or Napa to help you test. Some canned air and electrical contact cleaner may be be required.
Parts:
Depending on what is wrong, you may need either a turn signal switch or a flasher.
Autozone:
Duralast Turn Signal Switch, SW1144, $95.99
Autozone:
Tridon Electronic Flasher, #006415, EP35, $9.99
The Ford part number for the flasher is shown in the picture below
Removal Instructions
1) Disconnect the negative battery cable. Words cannot express how embarresing this picture is.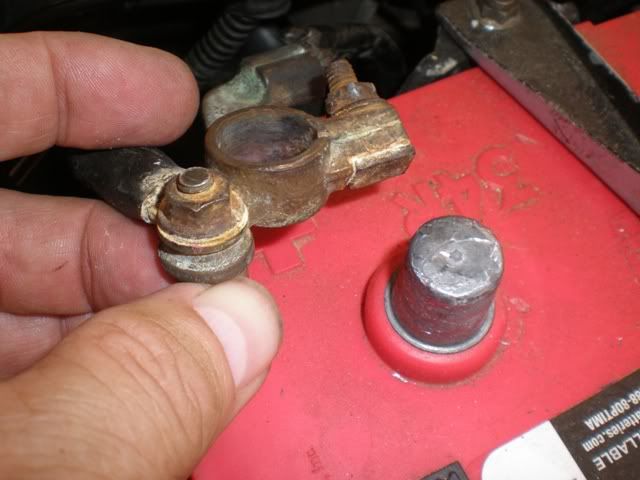 2) While it is not absolutely necessary to remove the lower steering column cover, it will make removing the electrical connectors and flasher a bit easier.
Remove the lower steering column cover
by removing the three phillips head screws. Rotate the left/drivers side of the cover down and remove the cover toward the center console. Be careful not to knock the rubber ring around the ignition switch opening out of the hole.
3)
Remove the upper steering column cover
by removing the two screws as shown.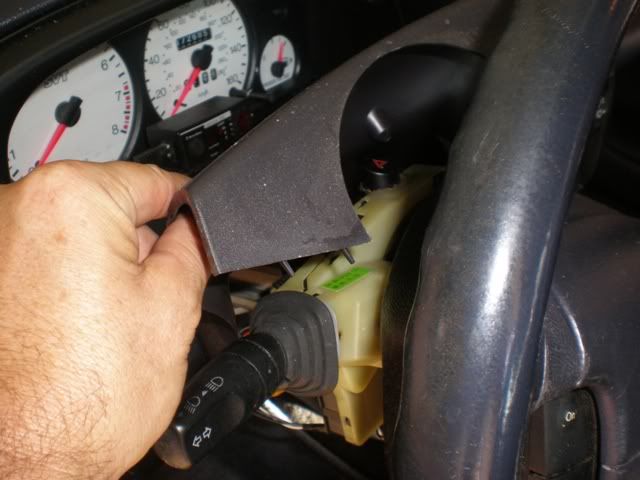 This is view of the turn signal switch assembly looking down at the top of the steering column.
4) You can
pull out the flasher
at the bottom of the switch now if you want. Or you can do it after you remove the turn signal assembly, your choice.
Continued Next Post...