I picked up another perfect running SVTthat just had minimal damage in the rear (bumper cracked/trunklid dented) and the guy's only request was for us to repair the car instead of parting it out.... Bagged said, "no problem man, we won't part it out" .... yeah right! ...a few hours later in my garage....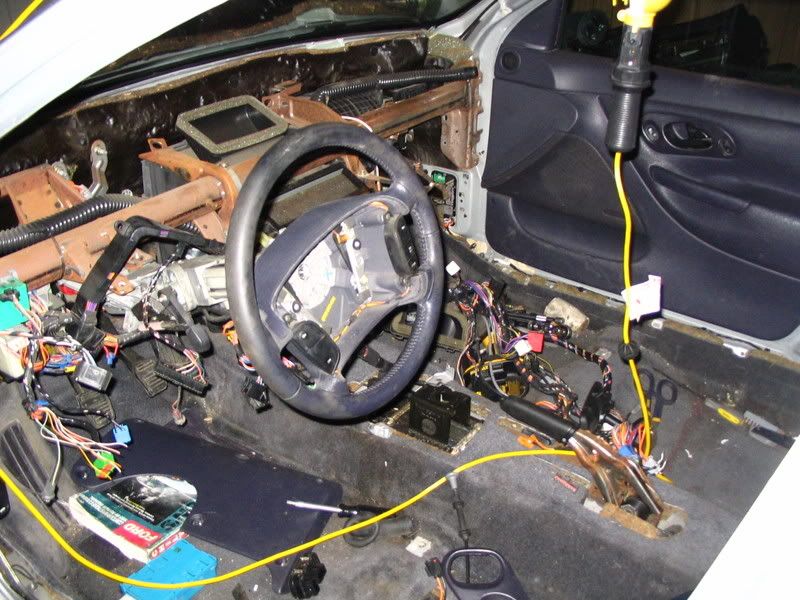 Grant, Scott, and Jared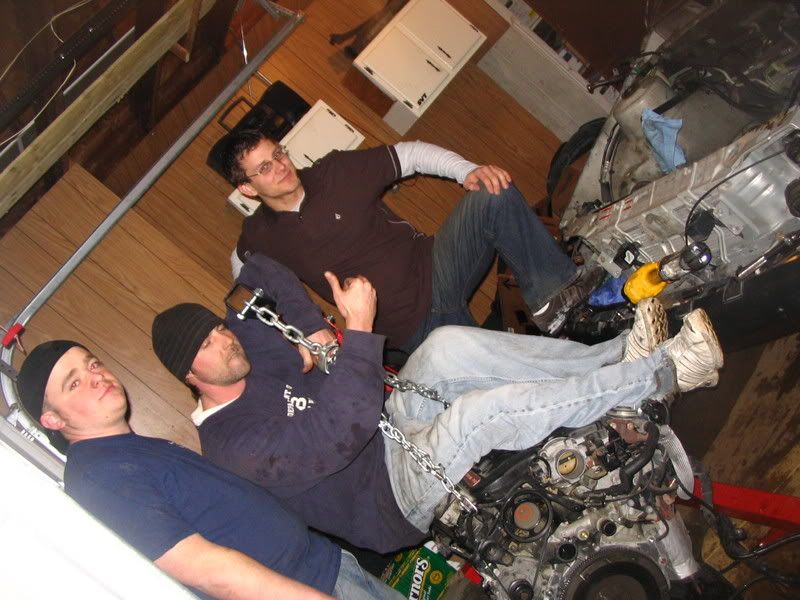 Me trying to get all of us in the pic...
Lazy douche...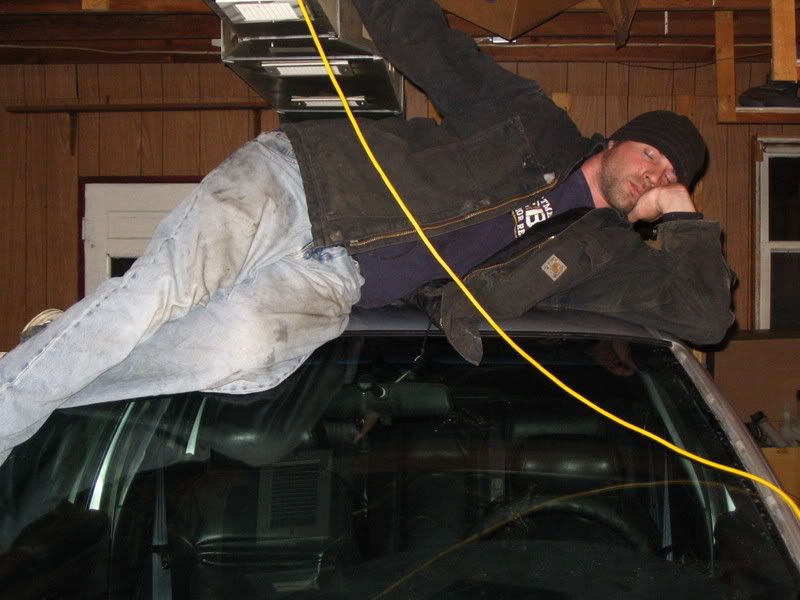 Relaxing...
Scott giving me the bird...
Notice the fresh bubbles, thanks Scott for pissing in my oil, trans fluid, and coolant mixture...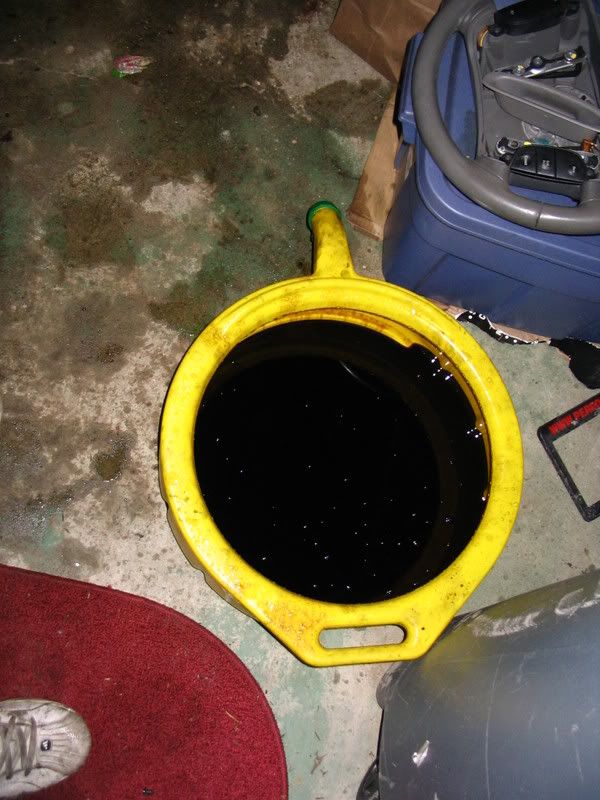 Jared modeling the brand new fresh out of the box Silverfrost jack point cover...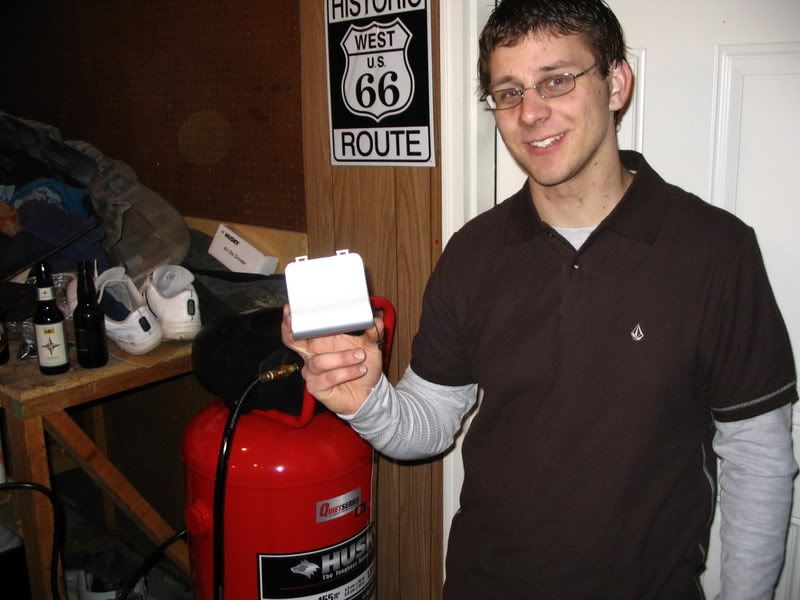 Grant modeling the jack point covers in the boxes...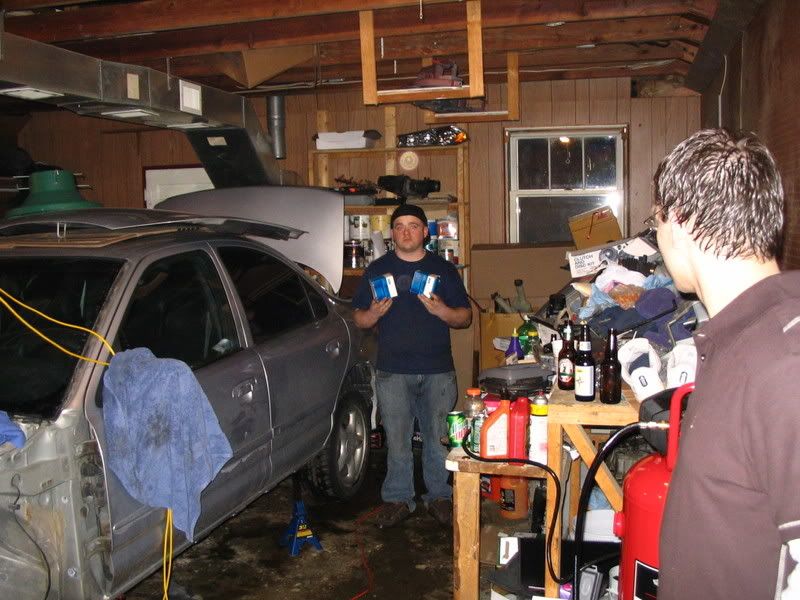 now the good pics........