So i took my SVT to a "dyno day" at my local performance shop and for $50 i had 3 pulls.
I am a little sad to say i am not putting down much more than stock..
I have 2 videos that photobucket is uploading and i will post them here when their done.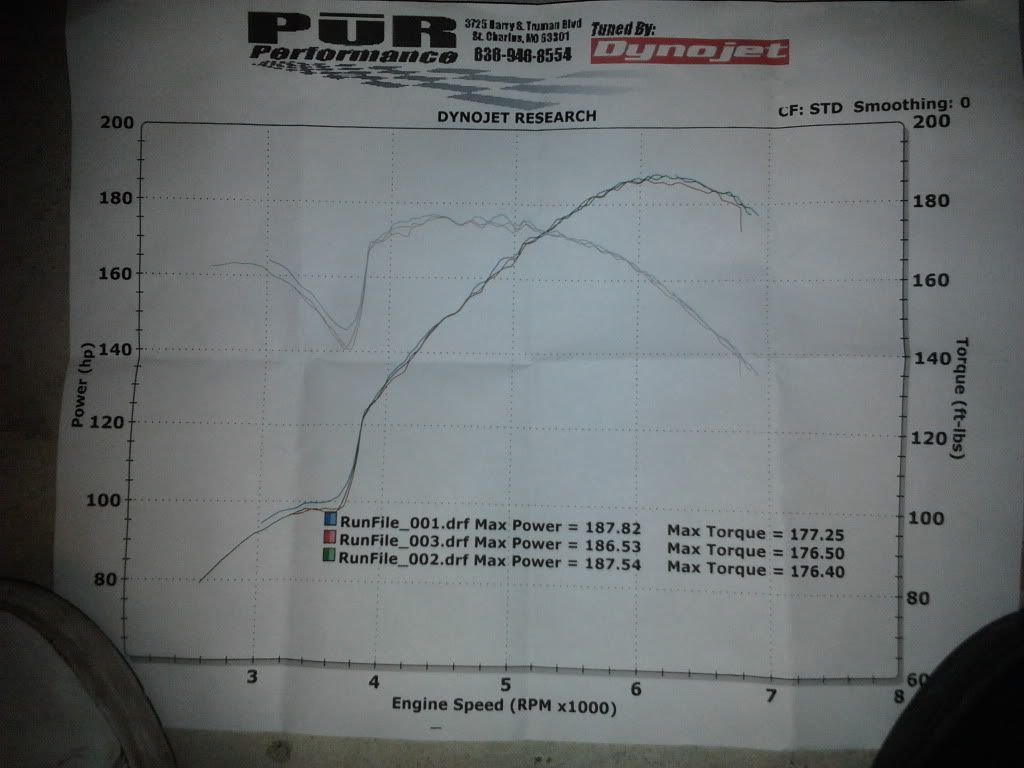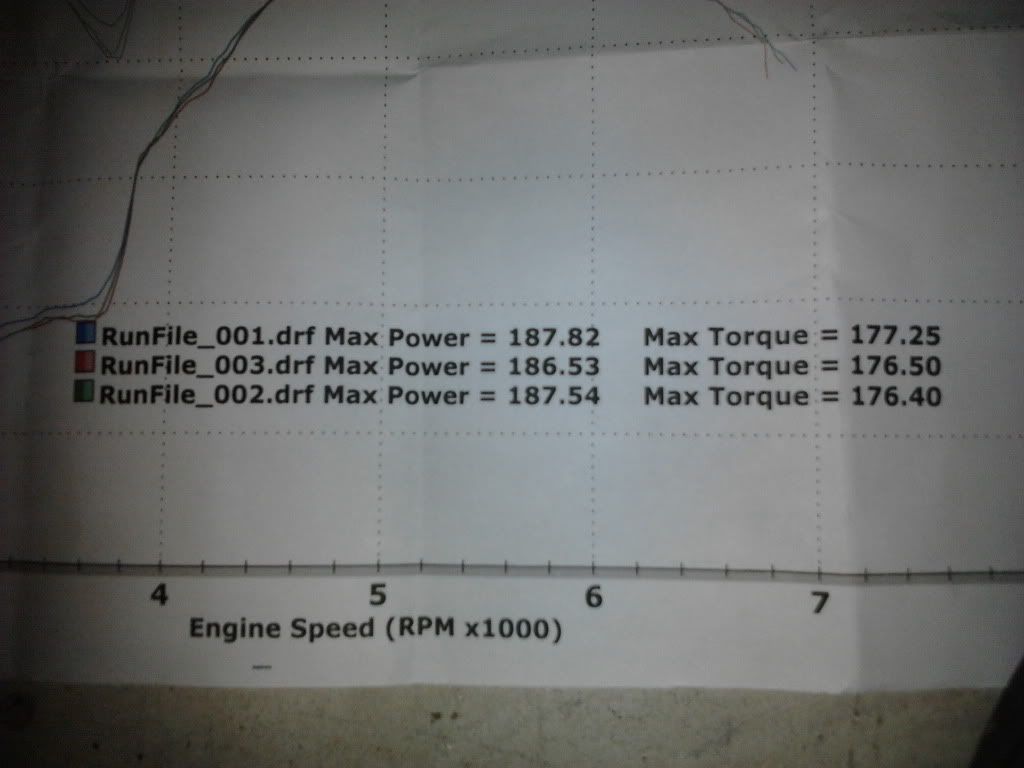 Best run was 187.82 Horse power to the wheels.
And 177.25 torque to the wheels.
This is my mod list;
3L hybrid, with receipts for a "built" motor. Klevite bearings, K1 *fades into receipt*
65MM mustang TB
RB y pipe and decat pipe
My custom exhaust dump
8.2MM taylors
NPG cold air intake
175* thermostat
That is all i can think of for power. And honestly, when i put on my RB y pipe and decat pipe it felt like it didn't pull as hard as before??
The main factors that i know of for such low power is i have a REALLY REALLY BAD vacuum leak on my TB that i didn't fix and stock tune.
But i keep up with stock SRT 4's and beat cobalt SS's??
Edit; He told me he pulled it in 4th for reasons unknown to me.