ok everyone.
finally getting our shiz together to get this done!
ive actually got a few sets on hand right now that were left overs from the last GB. these are ready to go. I just paid $90 to have the surface rust blasted off them since they were sitting out side for the past 1+ years. the new sets we'll be making wont be blasted. just these.
since its a GB im going to do GB pricing. $175 shipped to the US48! shipping to HI, AK and Canada (elsewhere) will cost a bit more. these things are HUGE and weigh a decent amount (shipping wise).
after the GB these will be $200 shipped. im going to have a bunch made and then end up sitting around on some inventory for late bloomers.
as for the sets I have in stock right now. I have six. ive already replied to 3 pms about the ones I have. potentially "sold". if you can use them RIGHT NOW let me know. otherwise just wait for a new set to be made. if youre car is in storage right now and/or you cant have them installed any time soon, let someone else take them who can actually use them. the other ones will be coming and coming soon. they will not take forever to be made. scouts honor! :p
since im doing this through my business I can accept paypal, credit card, personal check and money orders. (non US residents Paypal or bank wire transfer only).
$175 for the SFC including shipping to the US48.
(for elsewhere pm me and give me your location and address to ship to)
**options**
for $30 we can have the ends "boxed in". basically end caps welded on the ends of the bars to keep snow/mud from getting in there. snow is the only concern really. otherwise its not needed.
for $50 I can have these powder coated in many standard colors. you will need to remove some of the powder where you plan to weld them in place but its not that big of a deal to do so. powder coating will stay on longer than spray paint will.
GB pricing will be open through the end of May 2015! you need to send your $ by the deadline to get the discounted pricing. you can do either a $100 deposit or pay in full. those who pay in full will have first priority.
if you want a set, please post up your email address and I will send you a Paypal invoice and add your name to the list
. after I do you can go back and edit your post to delete your email address if you like.
if you plan to pay with CC or check/MO shoot me a pm.
if someone who is on NECO and/or FCO could post up a link that would be great.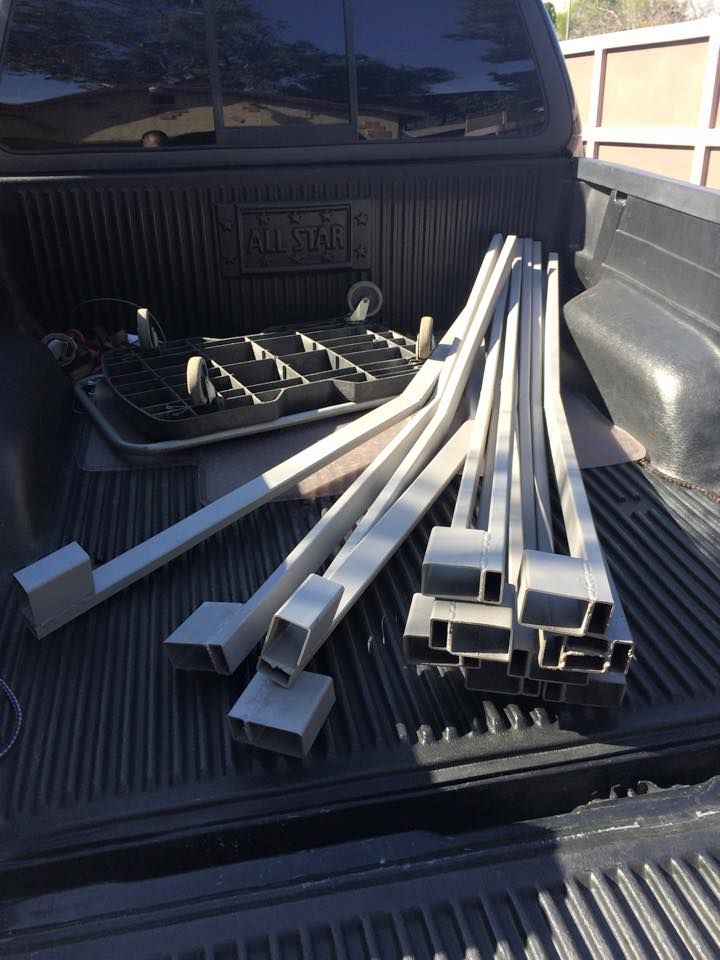 1.
Squeek (shipped)
2. Mdgeist23
shipped
3. hylix
shipped
4. Bad SVT
shipped
5. rbls4ever @powdercoating
6. Redeemer
shipped
7. Cougarsman
Shipped
8. Dan Myers
Shipped
9.
10.
11.
12.
13.
14.
15.
16.
17.
18.
19.
20.