Hi All
I am from the UK and am new here and found this site doing some research for my latest mods to my engine. I have developed my own turbo package for the engine and managed to get just over 700bhp and 600ftlb reliably from the car. I have run over 600bhp for 5 years now.
Engine has forged cosworth pistons, arrow rods, lightly flowed heads, mild reground cams along with a single turbo and a Motec M800 ecu... box is a stock 6 speed unit from an ST220 with oil cooling and steel cage bearings.
Obviously there are a lot of other mods to keep the engine in good health like 4 fuel pumps, modified fuel rail, massive intercooler, oil cooling etc etc.
Ive had a lot of comments over the years especially when people see the size of my turbo thinking it will be uncontrollable, well I can confirm that its fast yes, however throttle response is far massively better than the ST220 I sold a few months back, it makes more power everywhere than a stock ST220 even low down.... part throttle response is on par with my V10 M5.... below 4000rpm its like a well tuned ST220 with fantastic throttle response, above 4000rpm it has endless power and actually makes peak power for 1500rpm redlining at 8000rpm.
Its an absolutely awesome engine.
Over the years i have found information on tuning these engines to be very limited and pretty much non existent in the UK so its fantastic to find a forum were there seems to be lots of cars and engine being quite extensively modified with loads of detailed knowledge :)
Over the next few months I'm going to be designing my own ITB setup for the engine along with building a new Plenum probably in carbon (I have a carbon fetish) and fitting a new Motec M150 ecu so I can go the final step with the engine.
Here are some pictures of my engine.
I designed my own triple plate clutch package, allows consistent 0.2-0.3 second gear changes on a stock 6 speed H pattern box.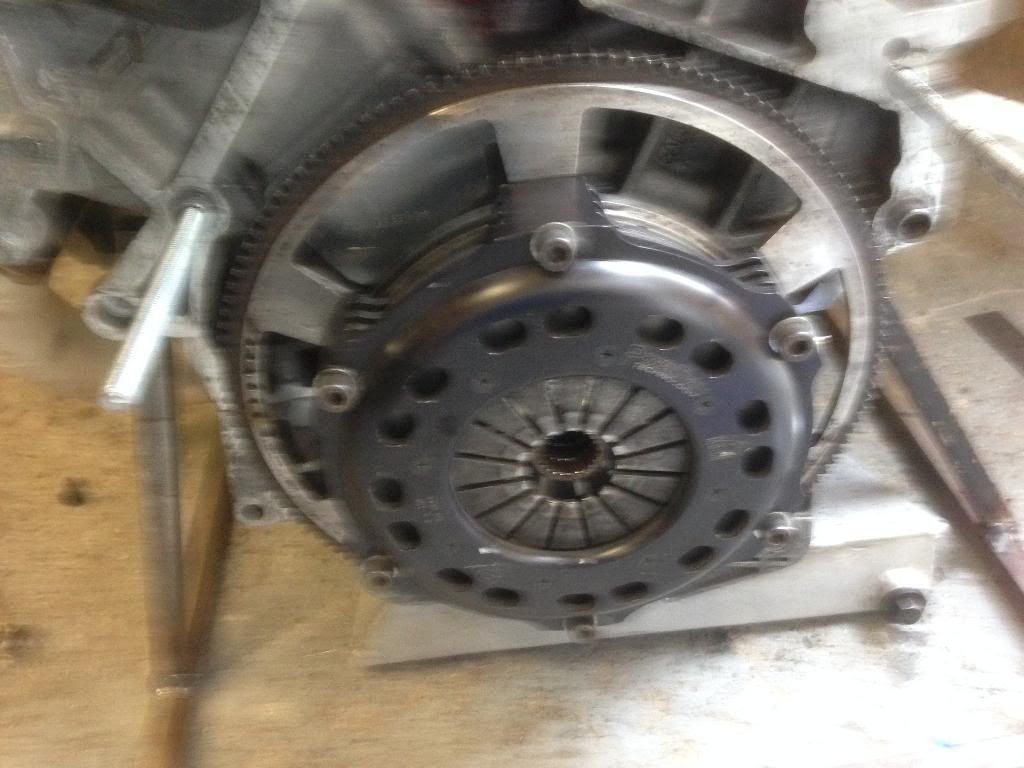 Currently mocking up some ITB for the engine, I want to go DBW so I can have downshift blips etc so I thought I would go the hole hog with ITB and make my own plenum... we will find out in a few months how it performs.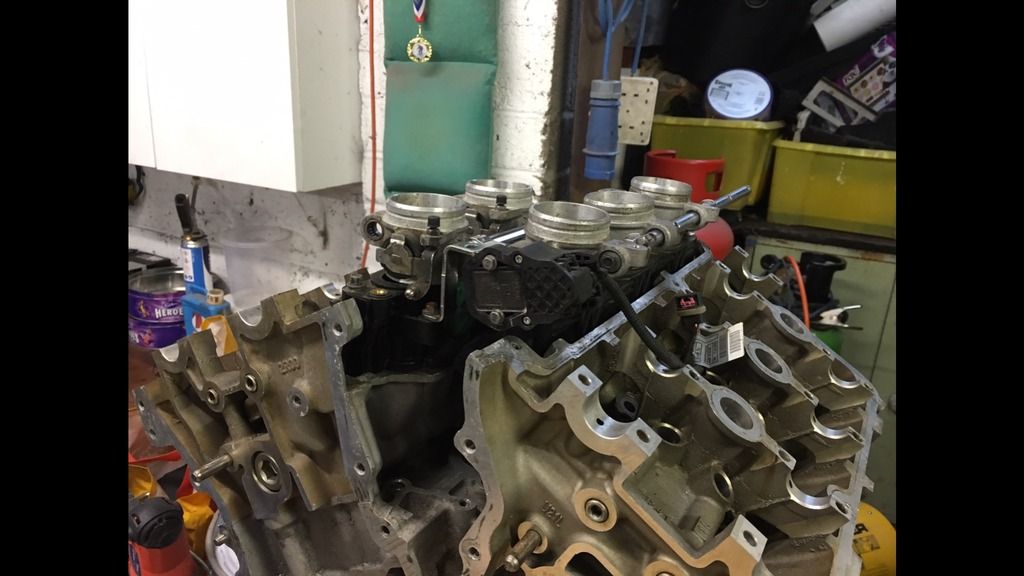 You will have noticed that my engine is not in a ford, its actually a Noble which was a low build UK designed car that used mostly ford mondeo parts, I call it my re-bodied mondeo :)